Luxury Villas In Son Bou, Menorca 2023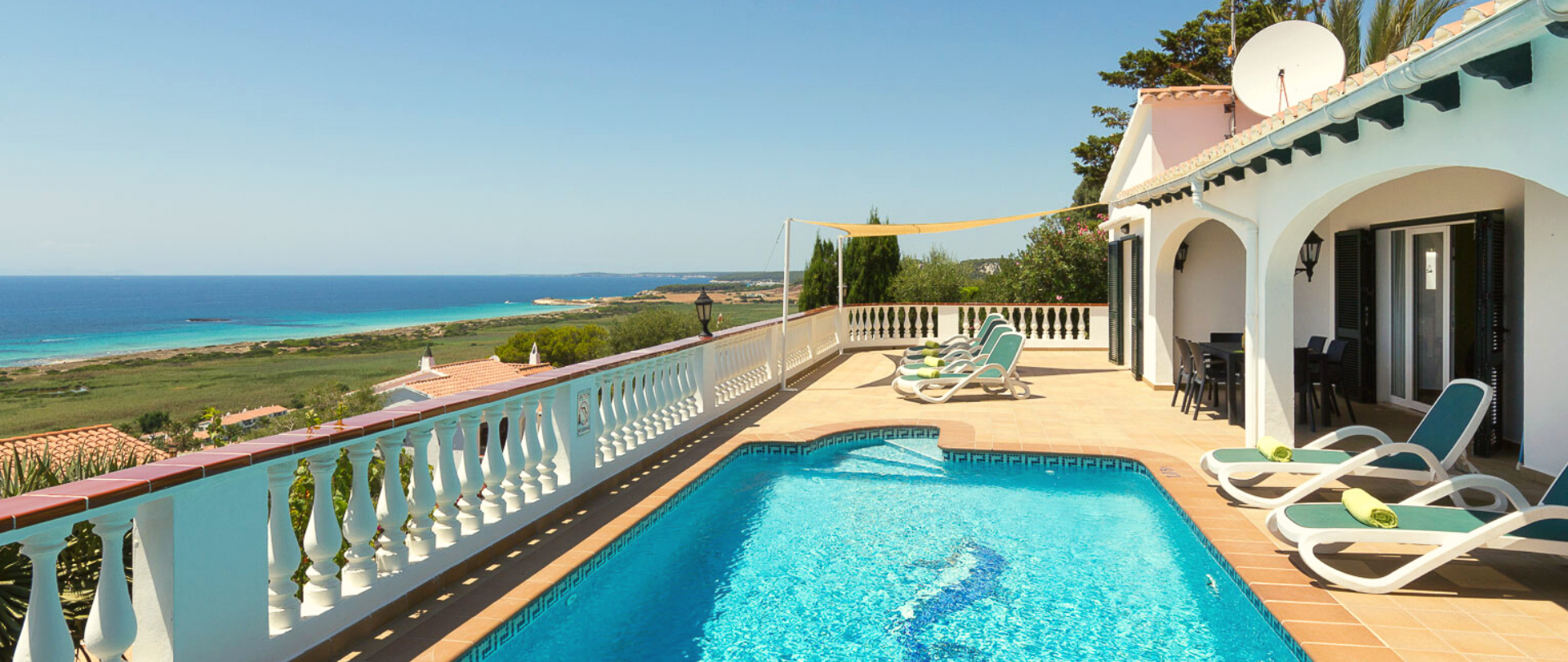 Heading to Son Bou and in search of a little bit of luxury for your next holiday?
Well then, why not indulge yourself with a stay at one of the regions luxurious private villas.
Beautifully designed properties, each with their own unique style, each offering elegance, quality and delightful home from home comfort.
The luxury villas are from 3-4 bedroom up to 6 beds and are the perfect way for families and large groups to enjoy the very best of Son Bou in the opulent surroundings of their own holiday home.
Each villa has its own private pool and garden areas for sun-lounging and relaxing as well some spectacular views out across the countryside, the town or the sea. With home comforts such as TV's and DVD players as well as beautifully decorated bedrooms and living areas the villas really are a most luxurious way to spend your time when visiting Son Bou for a holiday.
To find out more about the range of fabulous luxury Son Bou villas take a look at each page, or give us a call and we'll be delighted to help you find the villa for your next holiday.